Back To Our Services
Garage doors may seem like just another thing that comes with most homes. This may be true but we here at Garage Door Repair Lindenhurst, we go another step beyond. Our technicians are trained to have the ability and the confidence to be able to perform any and all repairs that may come up in the course of a day. Since we know that not all problems will occur during our regular business hours, we have an emergency hotline set up where we can be reached after hours. This allows us to serve our customers even better and in a more timely fashion.
Lindenhurst is community that is located on the southern shore of Long Island. Lindenhurst is home to 28,000 people and holds the title of 4th largest village in all of New York State. Lindenhurst is home to many parks, shops and show places as well as being a great place to enjoy the outdoors.
Garage Door Repair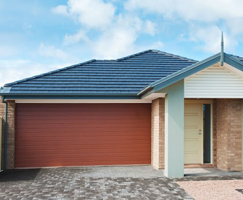 Over time, a garage door will be put under much wear and tear. Because of this, a repair may need to be done. A technician will be able to perform many types of repairs such as:
broken spring repair
torsion spring repair
complete garage door replacement
No matter what type of repair is needed, the technician will have the necessary skills to complete the job.
Types of Repairs
Repairs are the most common type of issue that we at Garage Door Repair Lindenhurst will come across. There are a few different types of repairs such as broken spring repair, torsion spring repair and a garage door cable repair. A repair can either be a very minor and simple repair or it can be a very serious and a very involved repair. No matter what type of repair is needed, our highly trained professionals will be able to assess the situation and address the repair accordingly. No repair is too big or too small. We are ready and able to handle any type of job that comes our way.
Garage Door Repair Lindenhurst is a company in a small community and we know we have to compete hard for your business. We train our technicians to the best of our ability and we have the utmost confidence in them. They provide a quality service to a great community.
Back To Our Services